Resources | ROZOL POCKET GOPHER BAIT – BURROW BUILDER FORMULA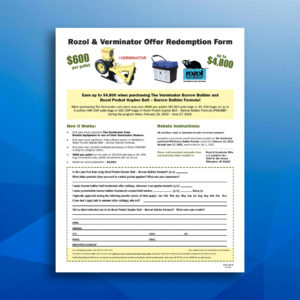 Rozol & Verminator Offer Redemption Form
Earn up to $4,800 when purchasing The Verminator Burrow Builder and Rozol Pocket Gopher Bait – Burrow Builder Formula!
Download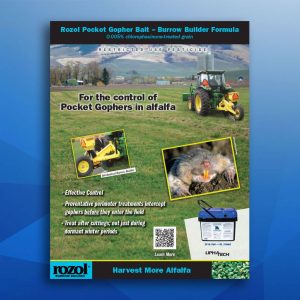 Rozol Pocket Gopher Burrow Builder Formula Info Sheet
How to use Rozol® PGB Burrow Builder Formula (RUP) to control pocket gophers in alfalfa production.
Download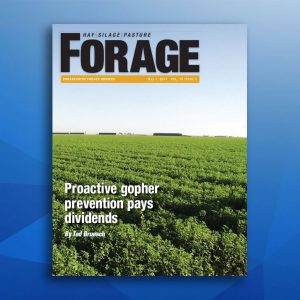 Proactive Gopher Prevention Pays Dividends
Controlling pocket gophers is one of the biggest challenges to maximize the value from each alfalfa field.
Download