Resources | RENEGADE BAIT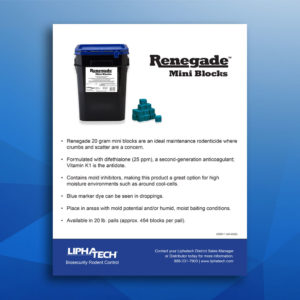 Renegade Mini Block Bait Flyer
Learn what makes Renegade Mini Block Bait an ideal maintenance rodenticide.
Download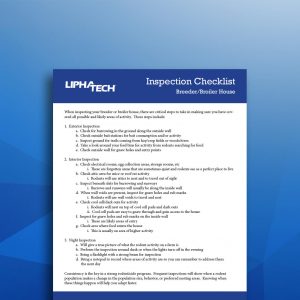 Breeder/Broiler House Inspection Checklist
When inspecting your breeder or broiler house, there are critical steps to take in making sure you have cov­ered all possible and likely areas of activity.
Download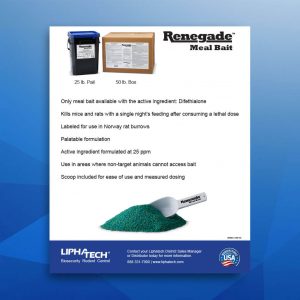 Renegade Meal Bait Sell Sheet
Only meal bait available with the active ingredient difethialone.
Download