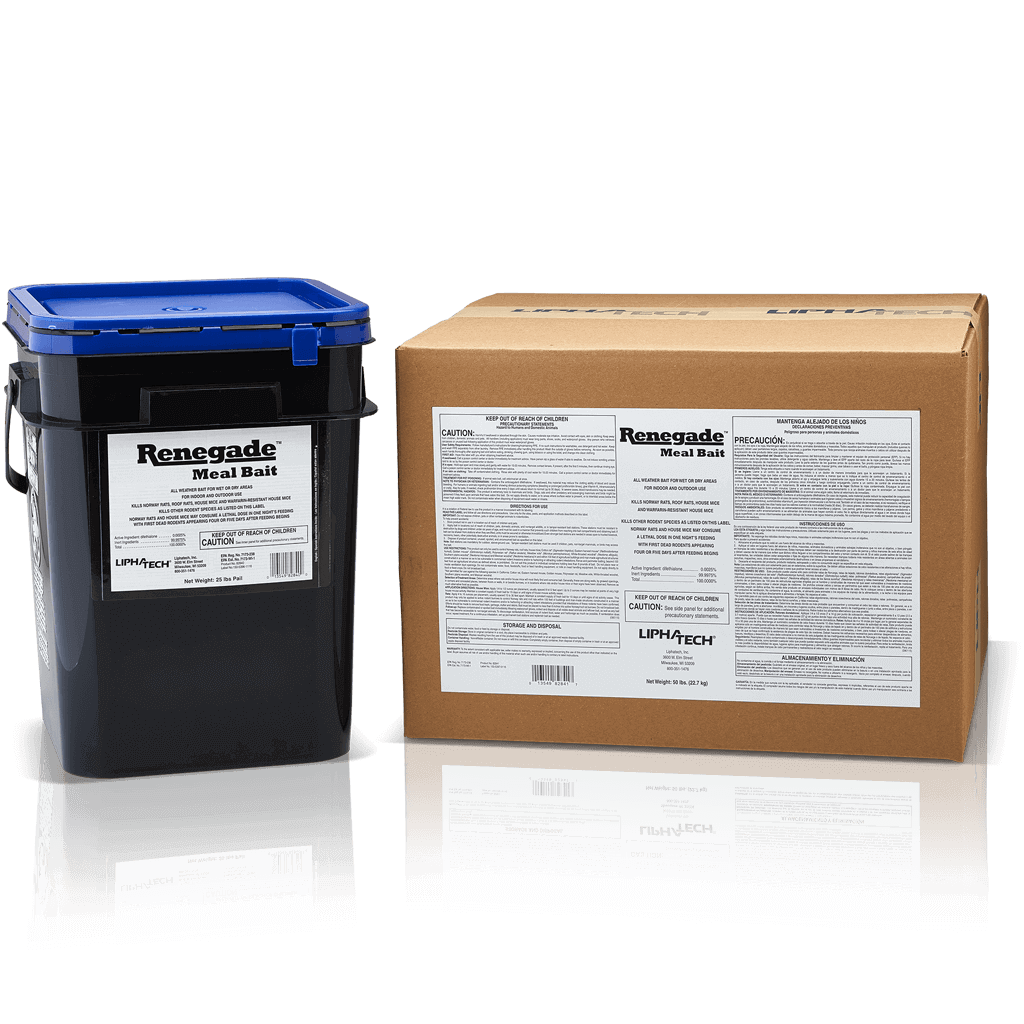 Renegade Bait
When using a meal bait to manage your rodent populations, use Renegade™ Meal Bait. Renegade contains the active ingredient difethialone, which kills rodents starting 4-5 days after they have consumed a lethal dose. This product is formulated with a lower concentration of active ingredient (25 ppm) in a palatable bait.
House Mouse
Norway Rat
Roof Rat
Why Renegade?
Labeled for use in Norway rat burrows.
Contains mold inhibitors for longer life.
Lower second-generation anticoagulant active ingredient concentration; Vitamin K1 is the antidote.
Best used in areas where non-target animals cannot access bait.
Scoop included for ease of use and measured dosing.
Available in 25 lb. pails or 50 lb. boxes.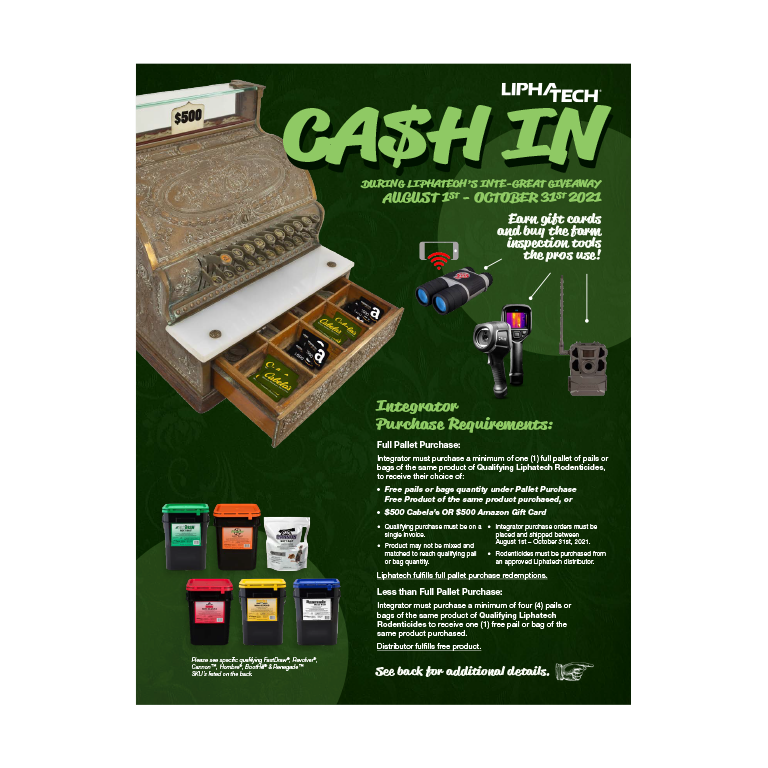 Cash-In with the Fall Inte-Great Promotion
Integrators, take advantage of Liphatech's Inte-Great Promotion where you can earn free product or gift cards to purchase the farm inspection tools the pros use! Click to download the flyer now for more information.
Download
Stewarding Resources for the Future
As part of our commitment to environmental stewardship, Liphatech is a proud member of the Ag Container Recycling Council. The ACRC collects and safely recycles the HDPE plastic jugs and pails from our ag, animal health and structural pest control products.