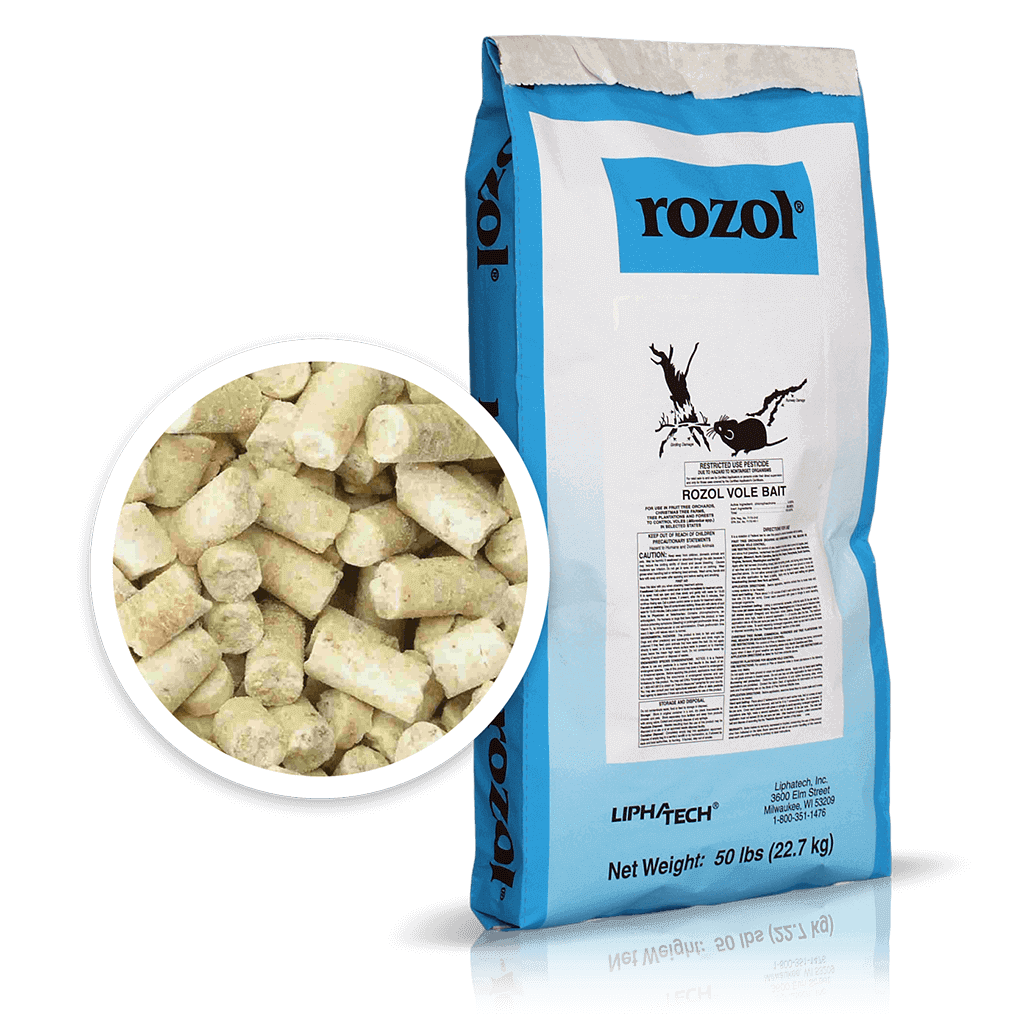 Rozol Vole Bait
Rozol® Vole Bait contains the active ingredient chlorophacinone and is formulated as paraffinized pellets for effective control, weatherability and palatability. Chlorophacinone is a multi-feed anticoagulant invented by Liphatech and used for over 50 years. Rozol Vole Bait holds up to wet conditions before and after snow pack, reducing the chances of tree and root girdling, runway damage and production losses from voles on your property.
Restricted Use Pesticide
Rozol Vole Bait (EPA Reg. #7173-242) is a Restricted Use Pesticide (RUP) approved for use by certified pesticide applicators only.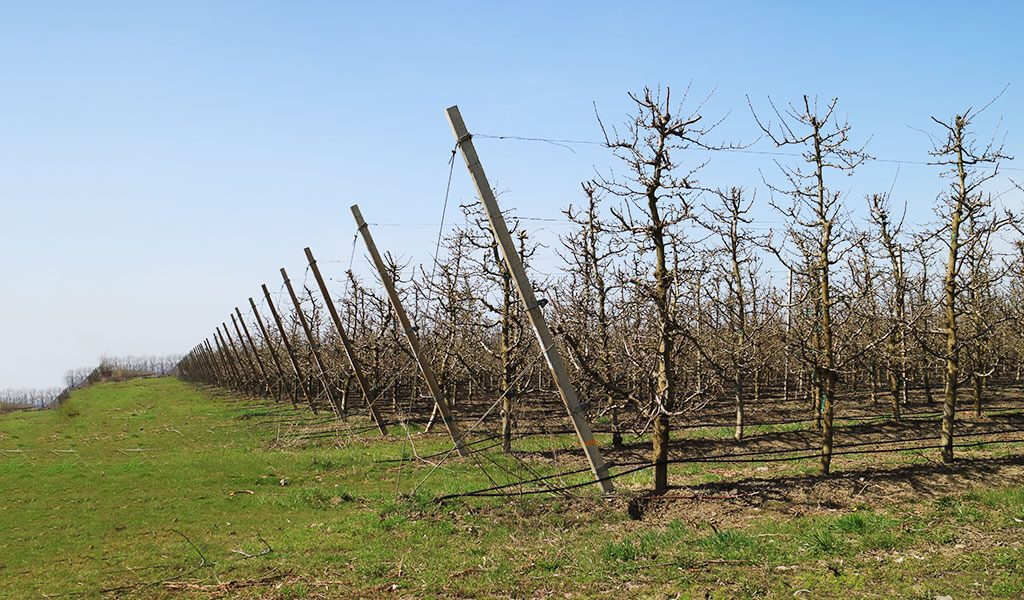 Field Test Results
The effectiveness of broadcast application of Rozol Vole Bait was tested by Qualls Agricultural Lab (Ephrata, WA). In treated areas, vole populations were reduced by 80% (mark-recapture) vs. a 45% population increase for untreated areas. Feeding activity was reduced by over 62% with Rozol vs. 3% feeding for untreated areas.
Why Rozol Vole Bait?
Effective control, palatable bait.

Paraffinized pellets

are ideal for wet conditions before and after snowpack.

Labeled for two treatments:

Additional protection for high-density production.

Labeled for preventive perimeter broadcast

in border areas and buffer strips adjacent to crops.

Multiple use sites:

Including Special Local Needs labels.

Waits for the rodent:

When placed in the burrow, the anticoagulant bait is stable; it takes effect after the rodent eats the bait.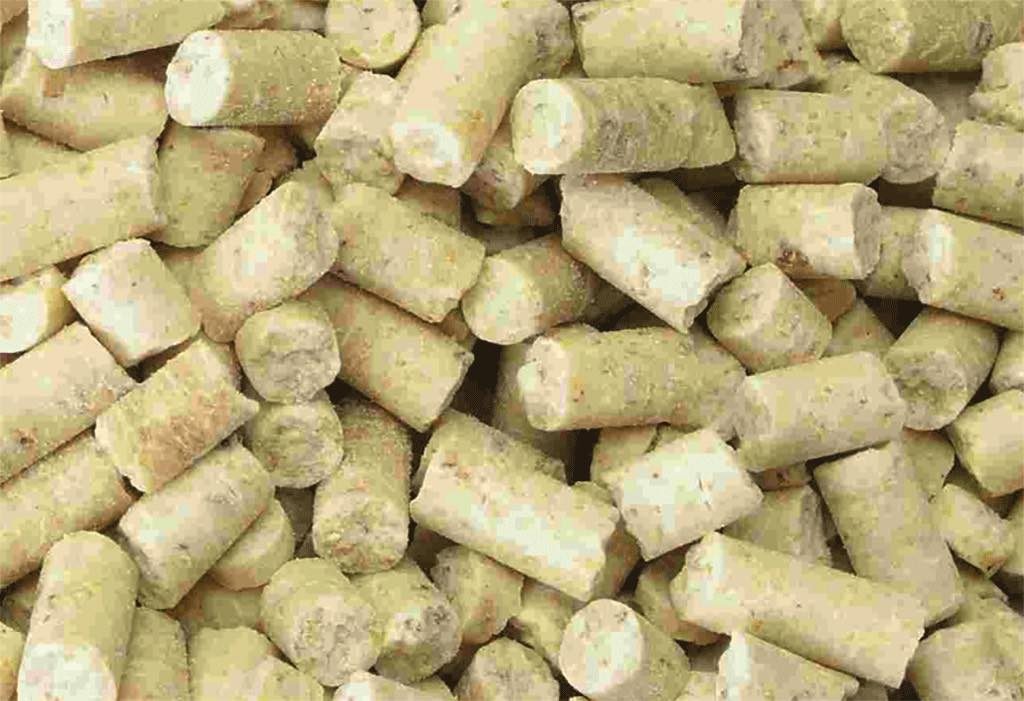 Product Details
Active ingredient: Formulated with chlorophacinone (50 ppm), a multi-feed anticoagulant rodenticide; Vitamin K1 is the antidote.
Bulk density: 44 lbs./cubic foot (0.71 g/ml).
Type/appearance: Beige, 3/16" diameter (4.7 mm) pellet. Limited dust. Approximately 2,490 bait pellets per pound of product.
Coverage: 5 acres at 10 lbs. per acre (broadcast). Hand spot baiting may increase coverage.
Available in 50 pound bags.
Registered for use in all states except HI and the District of Columbia.
EPA Reg. #7173-242.