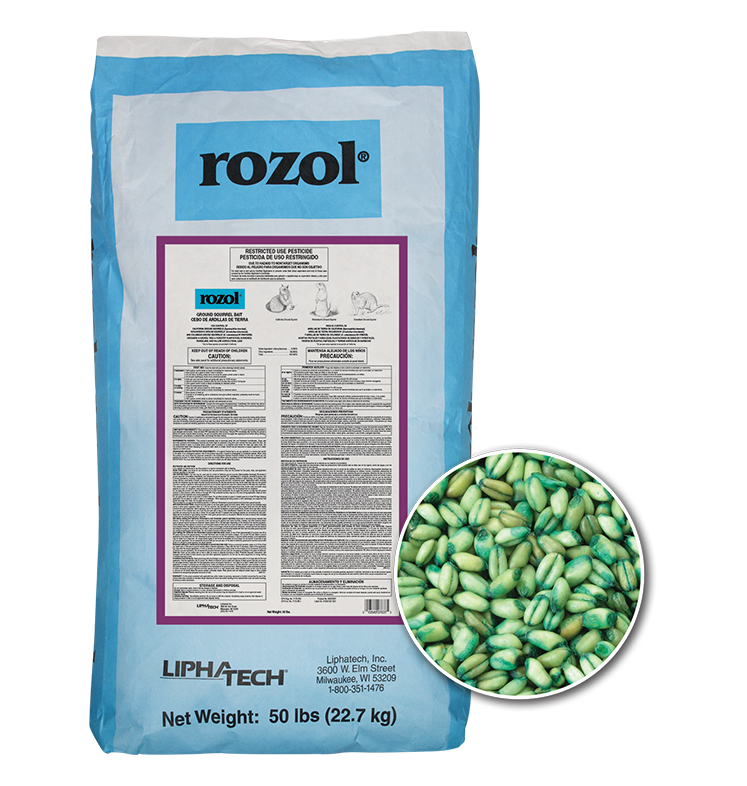 Rozol Ground Squirrel Bait
For the control of Ground Squirrels in rangeland and fallow agricultural land; vineyards, orchards & groves; border areas & buffer strips adjacent to crops; nurseries, tree & forestry plantations; fence rows, highways, rail & utility rights-of-way; ditches, canal banks & levees; ornamental gardens, campgrounds and other recreational areas. See label for site restrictions by state. See label for other sites. Made with treated grain, this moisture-resistant formulation contains the anticoagulant chlorophacinone. Rozol is a bait that offers several key benefits.

*Restricted Use Pesticide
Restricted Use Pesticide
Rozol Ground Squirrel Bait (EPA Reg. #7173-305) is a Restricted Use Pesticide (RUP) approved for use by state certified pesticide applicators in CA, ID, MT, ND, NV, SD, UT, WA and WY. It is the responsibility of the user to read and follow all label directions.
Why Rozol Ground Squirrel Bait?
Multiple Use Sites & Application methods:

Labeled for bait stations
Labeled for broadcast baiting, up to 3 applications per year
Labeled for spot baiting, up to 3 applications per year
Review the entire label for all use site and application directions and restrictions

Customized support: Contact us for questions about best use practices, following the label, bait station placement tips, or locating a Certified Applicator in your area.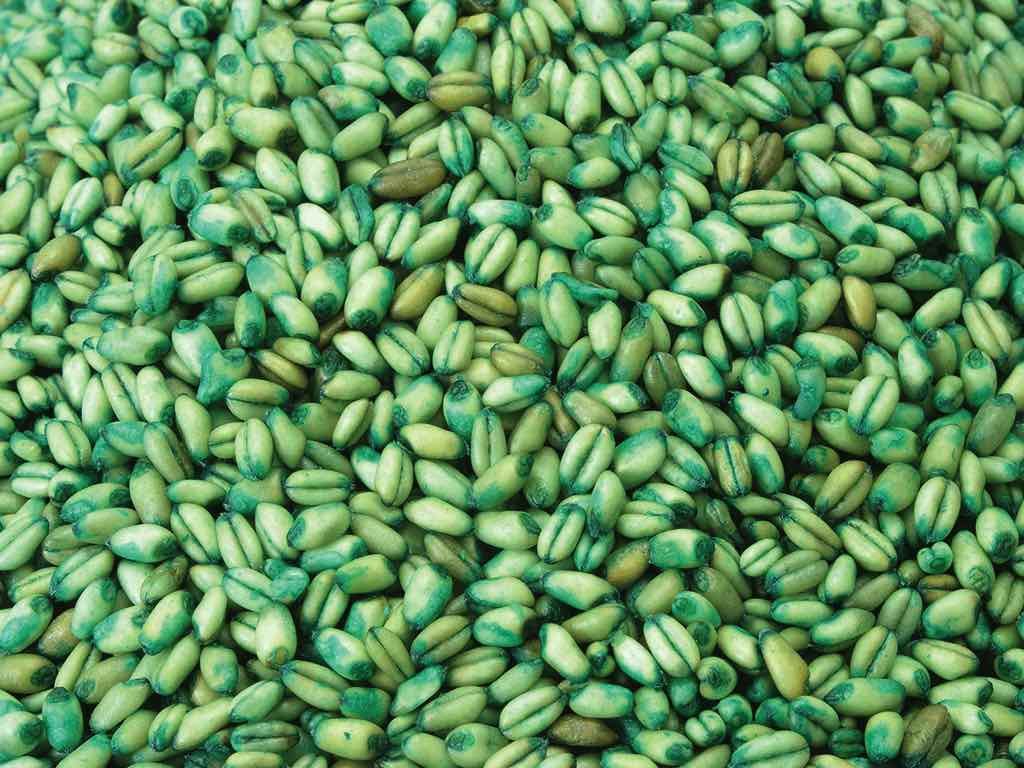 Product Details
Formulated with grain and chlorophacinone (50 ppm), a multi-feed anticoagulant rodenticide; Vitamin K1 is the antidote.
Available in 50 pound bags.
Coverage:

50 lb. bag: 200 1/4 cup spot treatments or ~25-26 acres of typical infestation.*
*Assuming 15 spot treatments per acre.

Type/appearance: Blue-green kernels. Approximately 751 grain kernels per ounce or 12,000 kernels per pound of product.
EPA Reg. #7173-305.