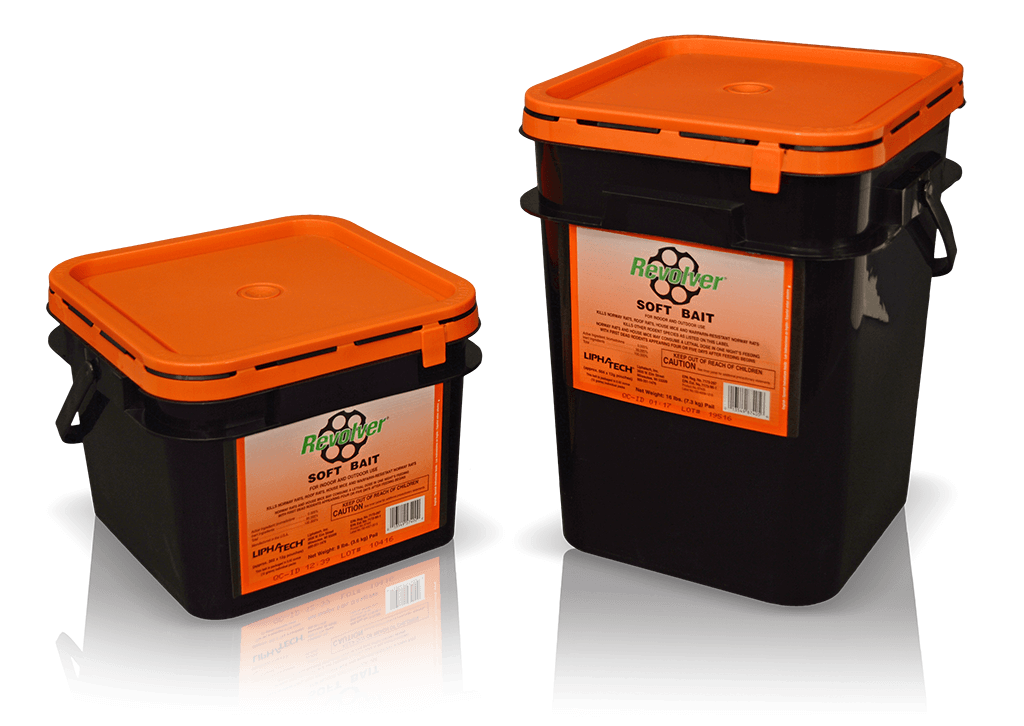 Revolver Soft Bait
Revolver® Soft Bait kills rodents starting 4-5 days after they have consumed a lethal dose, making it your solution when rotating to a bromadiolone rodenticide in your biosecurity rodent control program. Made with grains and oils, Revolver's soft bait pouches can be secured like conventional blocks in bait stations or placed directly in tight, hard-to-reach places where rodents live and blocks won't fit.
House Mouse
Norway Rat
Roof Rat
Why Rotate to Revolver?
Liphatech is the only manufacturer that can offer you a complete soft bait rotation. Only using one active ingredient or bait type in areas with ongoing rodent activity can increase the potential for a resistance problem. Mouse populations in particular often prefer one flavor or texture of rodenticide over another (behavioral resistance). A rodenticide biosecurity strategy that includes rotating to Revolver Soft Bait from July through October just makes sense.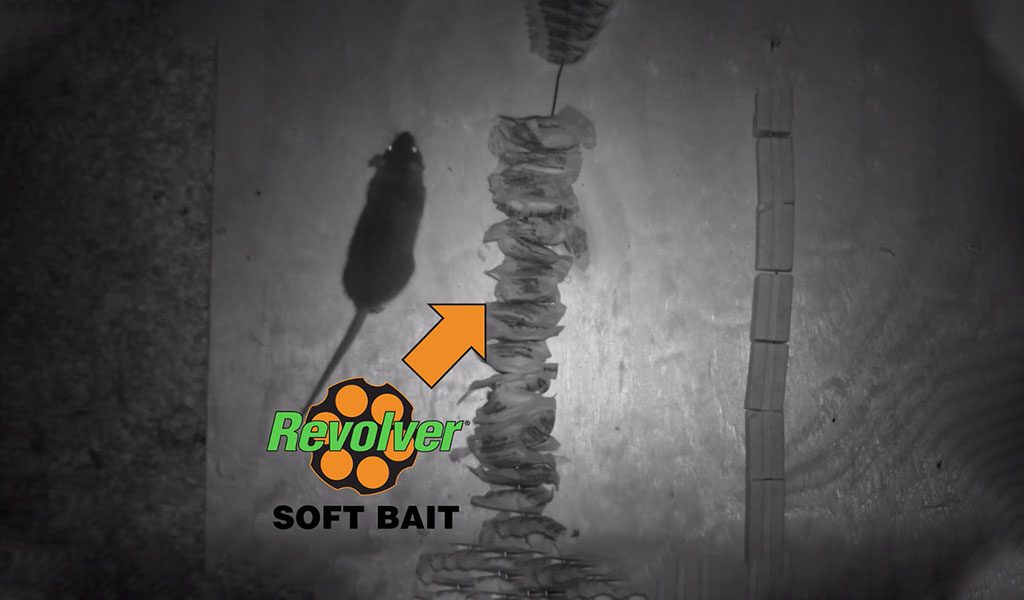 See Revolver in Action
Large amounts of Revolver Soft Bait was placed in a cage-free egg production facility infested with rats. Despite the alternate sources of food, the rats consumed the Revolver. See what happened next.
Watch Video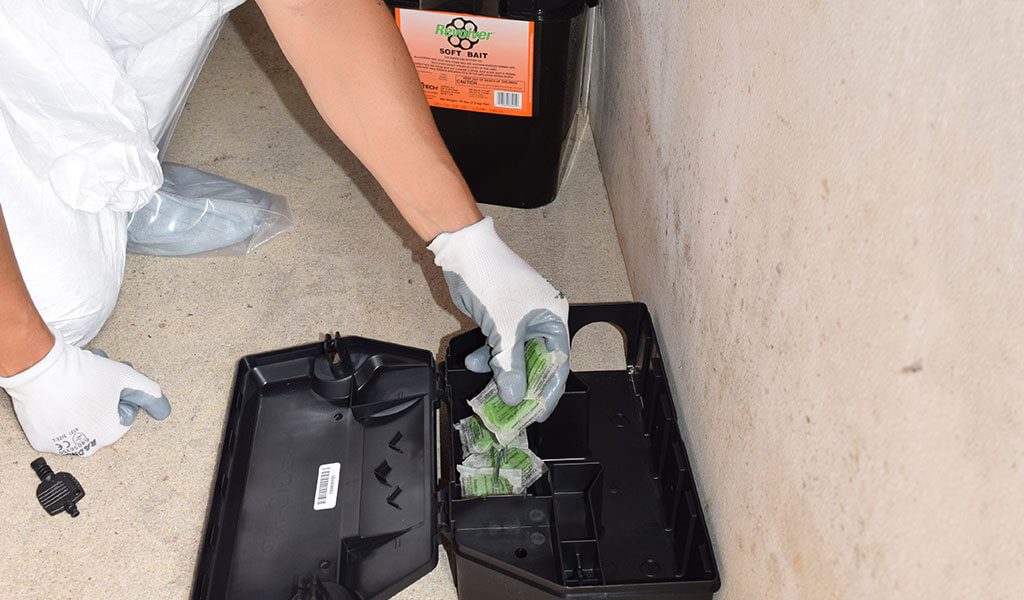 Product Details
Soft bait formulation can be used in hot or cold environments.
Rodents find Revolver Soft Bait palatable, allowing users to bring infestations under control.
Formulated with bromadiolone (50 ppm).
Easy-to-secure 12g (0.42 oz.) pouches let users determine the amount of bait needed (within the range provided on the label) to control the targeted rodents.
Available in 8 lb. and 16 lb. pails.
Stewarding Resources for the Future
As part of our commitment to environmental stewardship, Liphatech is a proud member of the Ag Container Recycling Council. The ACRC collects and safely recycles the HDPE plastic jugs and pails from our ag, animal health and structural pest control products.