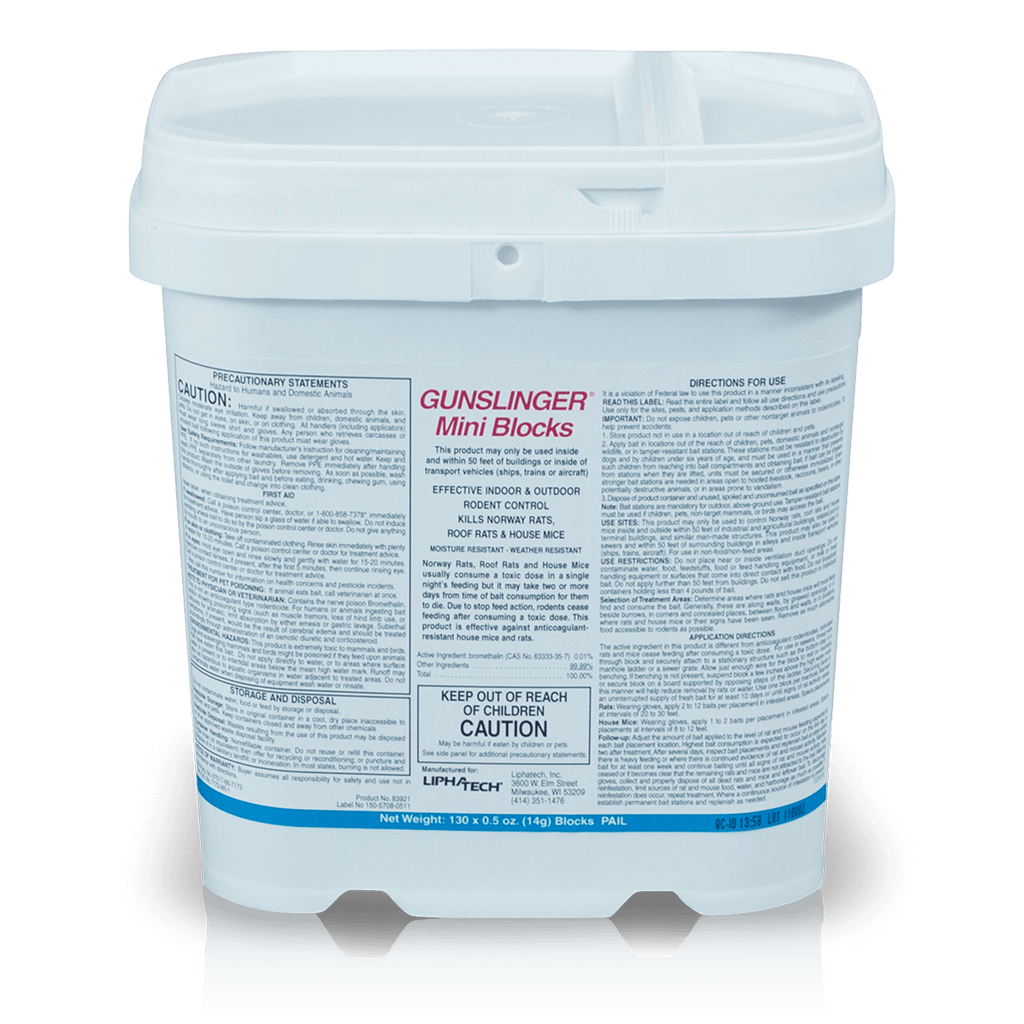 Gunslinger Bait
Gunslinger® is an acute, non-anticoagulant rodenticide that starts controlling mice and rats in as little as 48 hours after they have consumed a lethal dose. It contains the active ingredient bromethalin, a neurotoxin. By providing a break from anticoagulants, Gunslinger reduces the potential for anticoagulant resistance among rodent populations. It is an excellent bromethalin rodenticide to rotate into a baiting program, particularly at times when animals are not present and animal feed can be withdrawn as a competing food source.
House Mouse
Norway Rat
Roof Rat
Why Rotate to Gunslinger?
Liphatech is the only manufacturer that can offer you a complete rotation of soft bait, block bait or both. Only using one active ingredient or bait type in areas with ongoing rodent activity can increase the potential for a resistance problem. Mouse populations in particular often prefer one flavor or texture of rodenticide over another (behavioral resistance). A rodenticide biosecurity strategy that includes rotating to Gunslinger in November and December for cleanout just makes sense.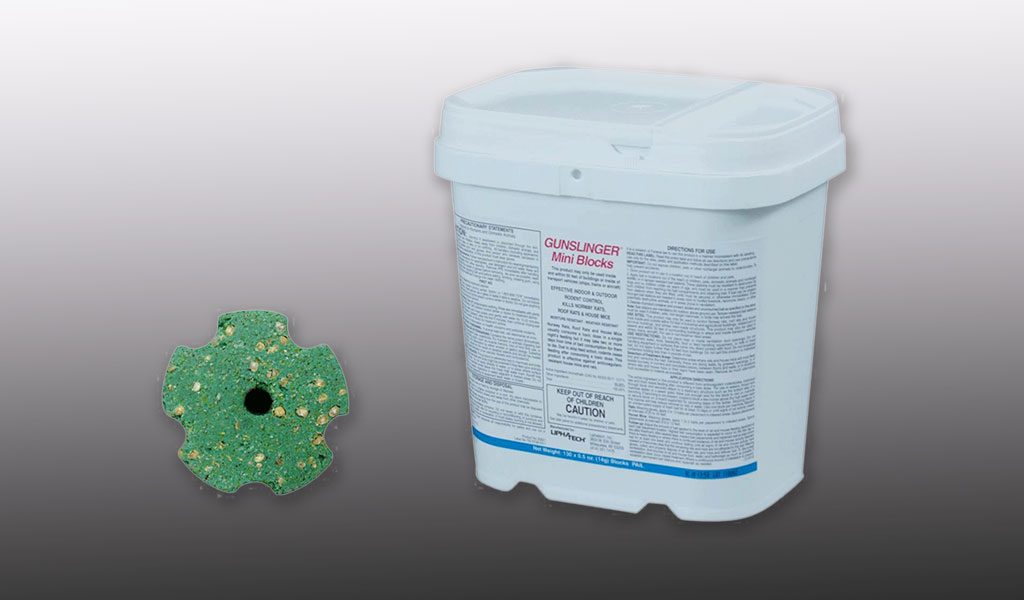 Product Details
Manage potential anticoagulant resistance and control anticoagulant-resistant populations.
Rapid control; kills mice and rats in as little as 48 hours after they have consumed a lethal dose.
Because rodents stop feeding after a lethal dose, they consume less bait.
Available as 0.5 oz. mini blocks in 4 lb. pails.
Check out the New LiphaTips webpage!
LiphaTips is your go-to source for educational rodent control videos, touching on the questions and problems we receive most from our customers. Follow along to sharpen your rodent control skills.
Click Here
Stewarding Resources for the Future
As part of our commitment to environmental stewardship, Liphatech is a proud member of the Ag Container Recycling Council. The ACRC collects and safely recycles the HDPE plastic jugs and pails from our ag, animal health and structural pest control products.