Flatline Soft Bait
Flatline® Soft Bait is the first and only chlorophacinone soft bait rodenticide. It is a palatable, multiple-feed soft bait that effectively kills rats and mice. Flatline is for consistent everyday use – during light to heavy rodent activity.
House Mouse
Norway Rat
Roof Rat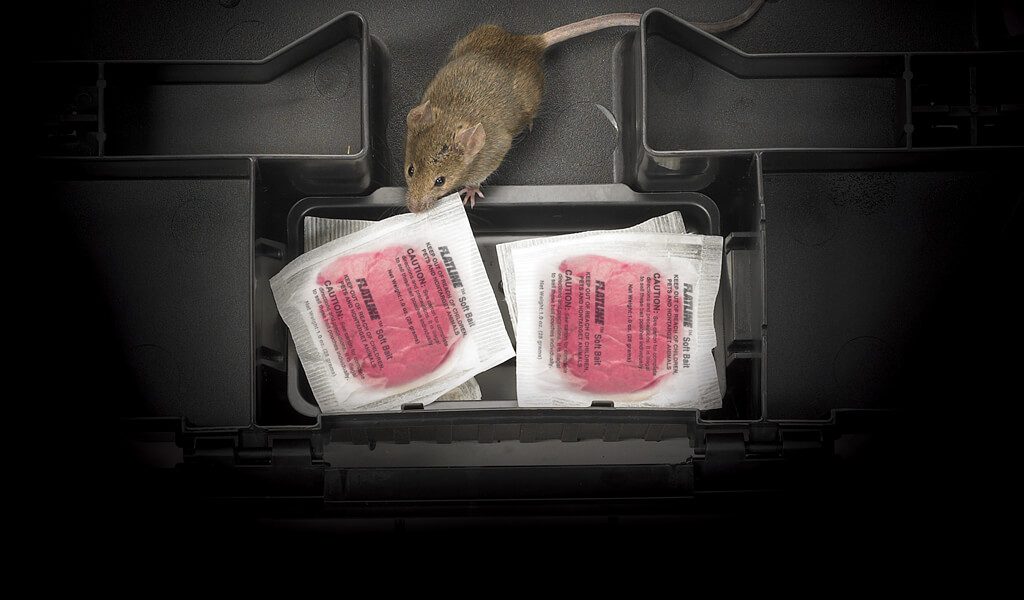 Why Flatline?
Formula is palatable to rats and mice.
Maintains its integrity in hot environments.
Multiple-feed anticoagulant rodenticide.
Best choice for everyday use to help stop damage caused by rodents.
Available in 4 lb. individual bags or in 8-bag cases of 28g pouches.
Kills Norway rats, roof rats, house mice, deer mice and other rodent species* as listed on the label.
Active ingredient: chlorophacinone (50 ppm); Vitamin K1 is the antidote.
*White-footed mouse, Cotton mouse, Cotton rat**, Meadow vole**, Eastern harvest mouse**, White-throated woodrat**, Golden mouse**, Southern plains woodrat**, Polynesian rat**, Mexican woodrat**
**Not permitted for use in California