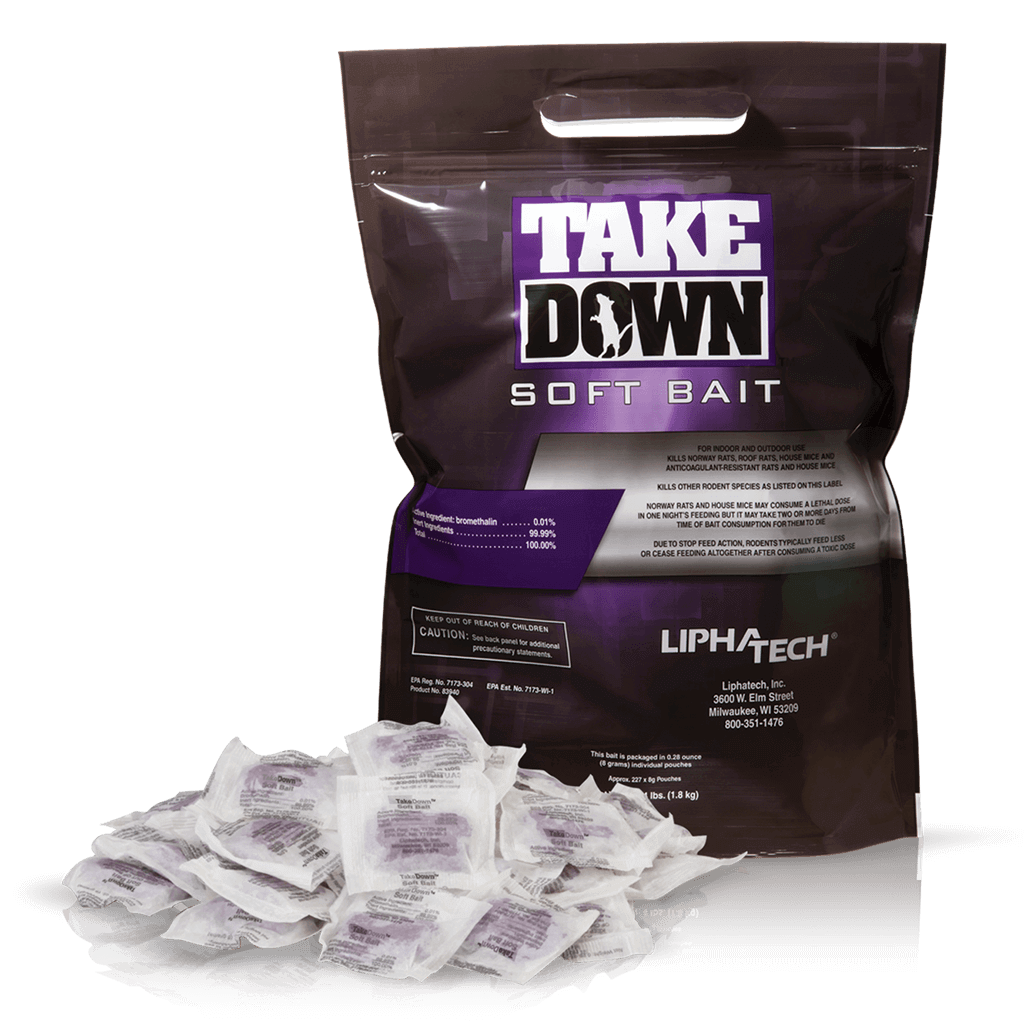 TakeDown Soft Bait
TakeDown® Soft Bait, the first bromethalin soft bait for the professional pest control market, combines the power of an acute rodenticide with the palatability of soft bait. It is effective in fighting anticoagulant-resistant rodent populations and heavy infestations, especially those in a commercial setting. A lethal dose may be consumed in one night's feeding but it may take 2 or more days for the first dead rodents to appear.
House Mouse
Norway Rat
Roof Rat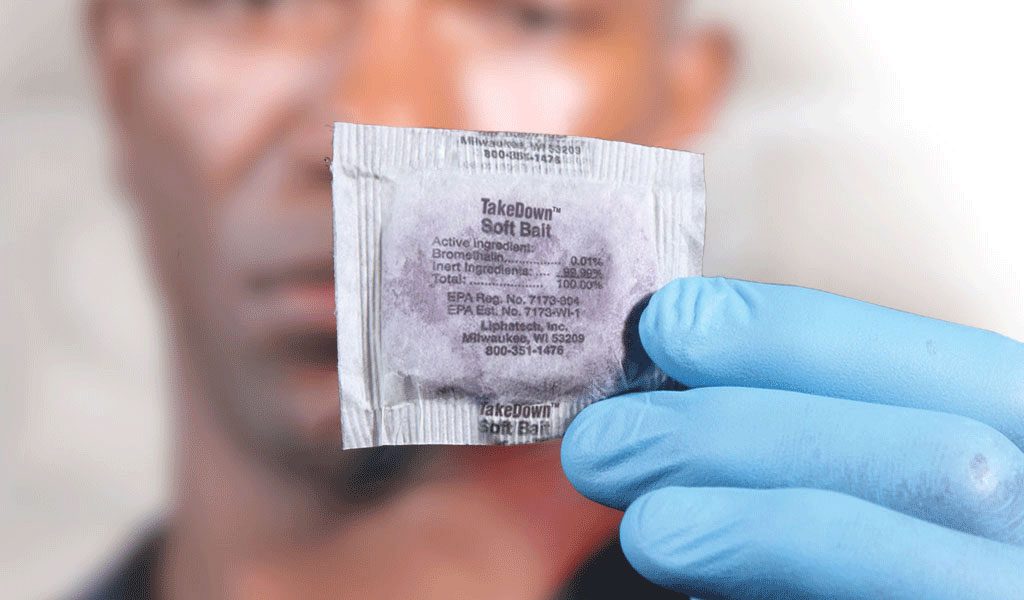 Why TakeDown?
Formula is palatable to rats and mice.
Faster results than anticoagulant rodenticides.
Available in 4 lb. bags (case of 4-4 lb. bags) of 8g pouches.
Active ingredient: bromethalin (100 ppm).
Soft bait maintains palatability and integrity in hot environments.
I've been selling Liphatech products forever. Recently, FirstStrike and TakeDown have been beating the hell out of New York City rats.
Andy Linares
Bug Off Pest Control Center - New York, NY