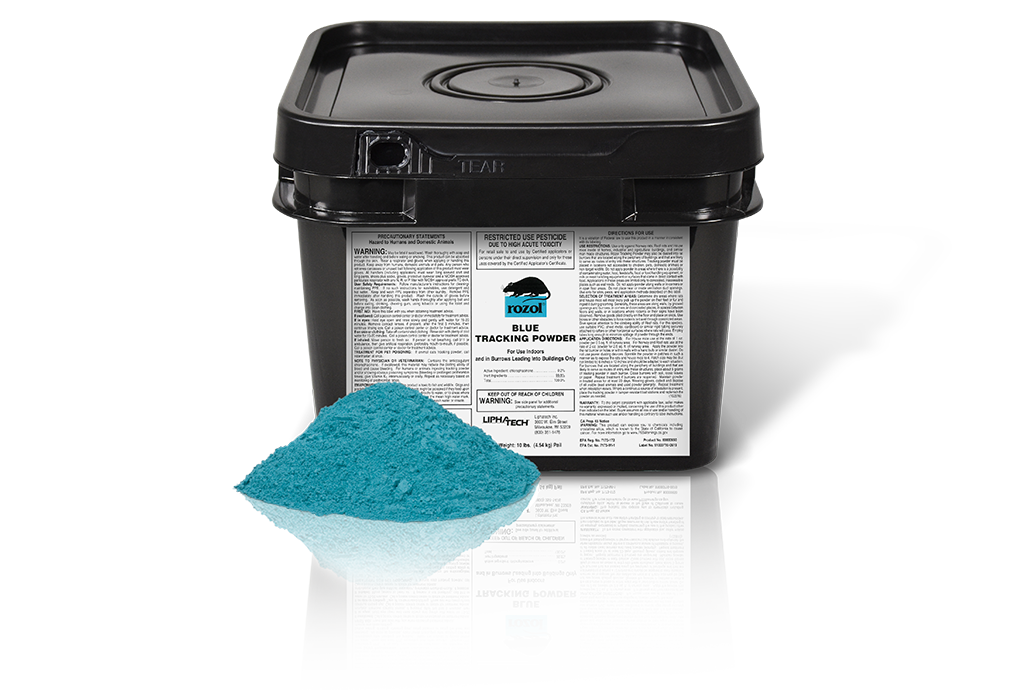 Rozol Blue Tracking Powder
Rozol Blue Tracking Powder is formulated with chlorophacinone, a multi-feed anticoagulant invented by Liphatech. Apply into rat burrows along the periphery of buildings, in patches along rodent runways, and in spaces between floors and walls; see label for other treatment areas.
House Mouse
Norway Rat
Roof Rat
Why Rozol?
Available as a blue colored powder formulation in 10 lb. pails.
Works best in dry areas where rats and mice will pick it up on their fur and ingest it when grooming.
Use when other formulations may not be appropriate, such as inside wall voids, tight attic spaces, or manure pits.
Do not allow Rozol Tracking Powder to contact areas used for food preparation.
Check out the New LiphaTips webpage!
LiphaTips is your go-to source for educational rodent control videos, touching on the questions and problems we receive most from our customers. Follow along to sharpen your rodent control skills.
Click Here
Stewarding Resources for the Future
As part of our commitment to environmental stewardship, Liphatech is a proud member of the Ag Container Recycling Council. The ACRC collects and safely recycles the HDPE plastic jugs and pails from our ag, animal health and structural pest control products.