Aegis-RP Bait Station
The Aegis®-RP balances speed, quality, and performance. It is a fast-to-open station that saves you time and money thanks to a versatile design that accommodates bait, glue boards or traps. All Aegis stations can be mounted both vertically and horizontally, and feature an entry/exit design that lures rodents in. A lid that opens away from the wall and the Aegis universal key locking system make servicing quick and easy.
House Mouse
Norway Rat
Roof Rat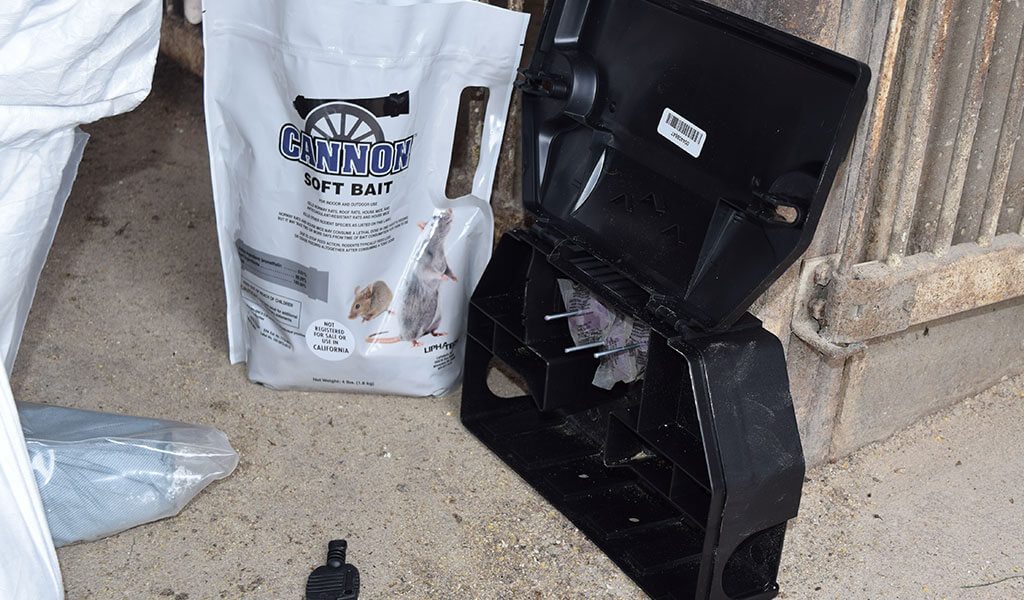 Aegis-RP Benefits
Locking model is ideal for use where tamper resistant placement of rodenticides is required.
Non-locking model is an excellent choice for use where tamper resistance is not required.
SecureV™ Technology keeps animals from freeing bait.
Use vertical and horizontal bait rods.
Rounded interior sides, train tunnel entrance and ramped opening make station clean-out fast.
Strong rotating hinges operate in temperatures as low as -20º F.
Predrilled holes and knock-out anchor points for flexible security options.
Works with snap traps.
Dimensions: 12 7/8 inches long; 7 7/8 inches wide (including hinge); 4 inches high (lid closed); 3 1/2 inches high (lid open).
Aegis-RP Anchor
All the benefits of the Aegis-RP plus:
12.5 pounds of building-grade concrete assures the station will stay where you put it.
Bolt embedded in concrete for maximum holding power.
No more hassle with glue, drills, screws or paving stones.
Quick-release wing nuts for cleaning or moving.
Can be vertically oriented for tight places even with the concrete attached.
Check out the New LiphaTips webpage!
LiphaTips is your go-to source for educational rodent control videos, touching on the questions and problems we receive most from our customers. Follow along to sharpen your rodent control skills.
Click Here