Rozol Pellets, a multi-feed rodenticide, for superior, economical rodent control!
The active ingredient in Rozol®, chlorophacinone, provides highly effective control of rats and mice, including warfarin-resistant rodents.
Download
Protected: Rozol Technical Bulletin for Mountain Beavers
Management of Mountain Beavers in Forestry Plantations
Download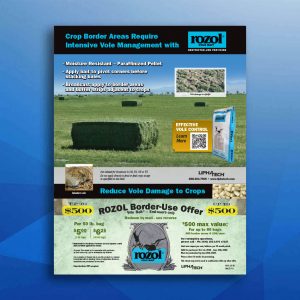 Vole Border Use Markets Rebate
Crop border areas require intensive vole management with Rozol Vole Bait.
Download