Resources | ROZOL POCKET GOPHER BAIT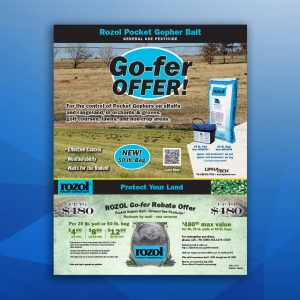 The Rozol Go-fer Offer
Earn up to a $480 rebate when you purchase Rozol Pocket Gopher Bait general use pesticide! Valid for purchases through June 30, 2020. Must be postmarked by July 2020.
Download
Rozol Pocket Gopher Bait GUP Info Sheet
For the control of pocket gophers on alfalfa and rangeland, in orchards & groves, golf courses, lawns and non-crop areas.
Download