Rozol Ground Squirrel Bait
For the control of Ground Squirrels in rangeland and fallow agricultural land; vineyards, orchards & groves; border areas & buffer strips adjacent to crops; nurseries, tree & forestry plantations; fence rows, highways, rail & utility rights-of-way; ditches, canal banks & levees; ornamental gardens, campgrounds and other recreational areas. See label for site restrictions by state. See label for other sites. Made with treated grain, this moisture-resistant formulation contains the anticoagulant chlorophacinone. Rozol is a bait that offers several key benefits.

*Restricted Use Pesticide
Restricted Use Pesticide
Rozol Ground Squirrel Bait (EPA Reg. #7173-305) is a Restricted Use Pesticide (RUP) approved for use by state certified pesticide applicators in ID, MT, NV, UT, WA & WY. It is the responsibility of the user to read and follow all label directions.
Why Rozol Ground Squirrel Bait?
Multiple Use Sites & Application methods:

Labeled for bait stations
Labeled for broadcast baiting, up to 3 applications per year
Labeled for spot baiting, up to 3 applications per year

Weatherability: Does not lose its effectiveness when wet.
Customized support: Contact us for questions about best use practices, following the label, bait station placement tips, or locating a Certified Applicator in your area.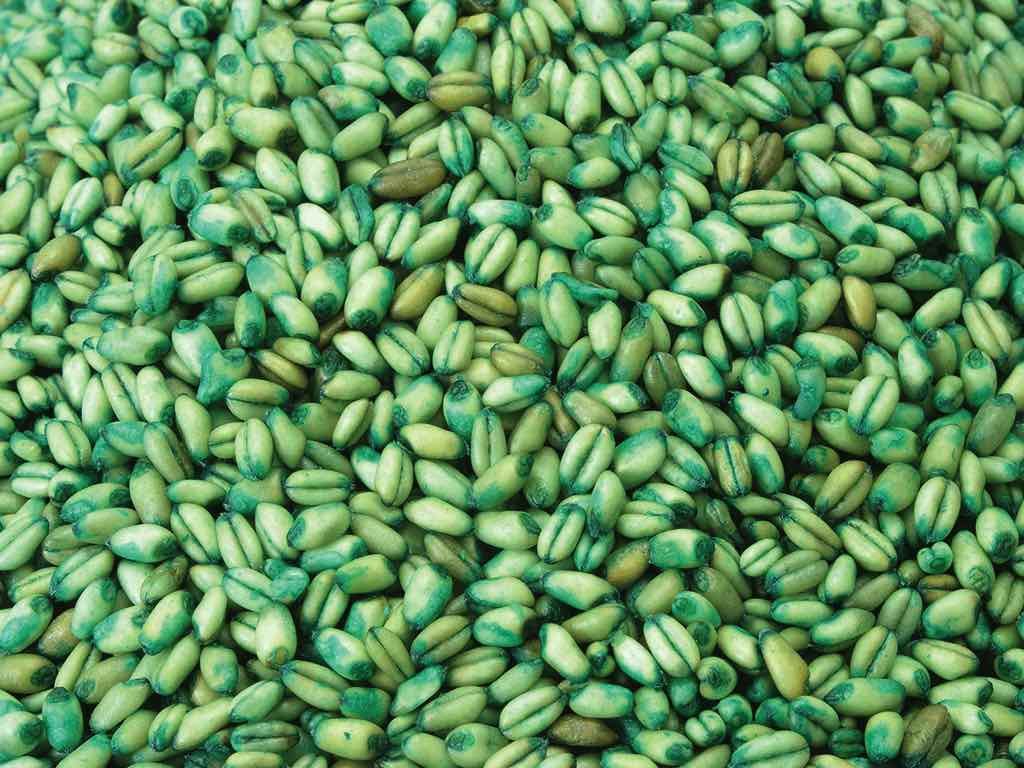 Product Details
Formulated with grain and chlorophacinone (50 ppm), a multi-feed anticoagulant rodenticide; Vitamin K1 is the antidote.
Available in 50 pound bags.
Coverage:

50 lb. bag: 200 1/4 cup spot treatments or ~25-26 acres of typical infestation.*
*Assuming 15 spot treatments per acre.

Type/appearance: Blue-green kernels. Approximately 751 grain kernels per ounce or 12,000 kernels per pound of product.
EPA Reg. #7173-305.